Mirth & Merriment is a limited puzzle-themed event in the Gloria Spectacular series that ranges from April 9, 2022 to May 5, 2022.
During the event, players can collect jigsaw pieces of the Tasi puzzle by logging in daily. Collect all the jigsaw pieces to receive the limited Anniversary avatar frame and other rewards!
Guide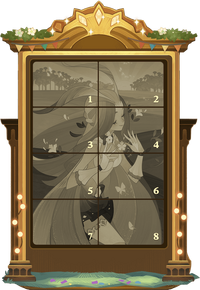 During the event, players can acquire Random Jigsaw Pieces from 100 Point Daily Activity Chests.
Random Jigsaw Pieces can be used on the event page. Illuminating any piece will grant its corresponding rewards, including a new avatar frame.
Illuminate all 8 Jigsaw Pieces during the event to claim the final prizes.
Players can illuminate a maximum of 8 Jigsaw Pieces. Any unused Random Jigsaw Pieces will be recalled after the event ends.
Rewards