In the present age, between a dense and diverse game market with games from beautiful graphics, to rich RPG games, gamers like me also have to consider to choose the games. that I feel is appropriate. In particular, I see, AFK Arena is a suitable choice.
AFK Arena is a game of collecting card heroes. Players can level them up by using bonus materials from the game's passable copies. There are many copies, it takes 2000 levels and going through them is difficult, time-consuming, and is quite annoying for players, but the manufacturer has overcome it by adding AFK rewards on the game. This makes me feel very comfortable, not boring and can play it whenever I want, playing it day in and day out.
AFK Arena is not only a copy game, but it also has other parts of the game that interact between players like the arena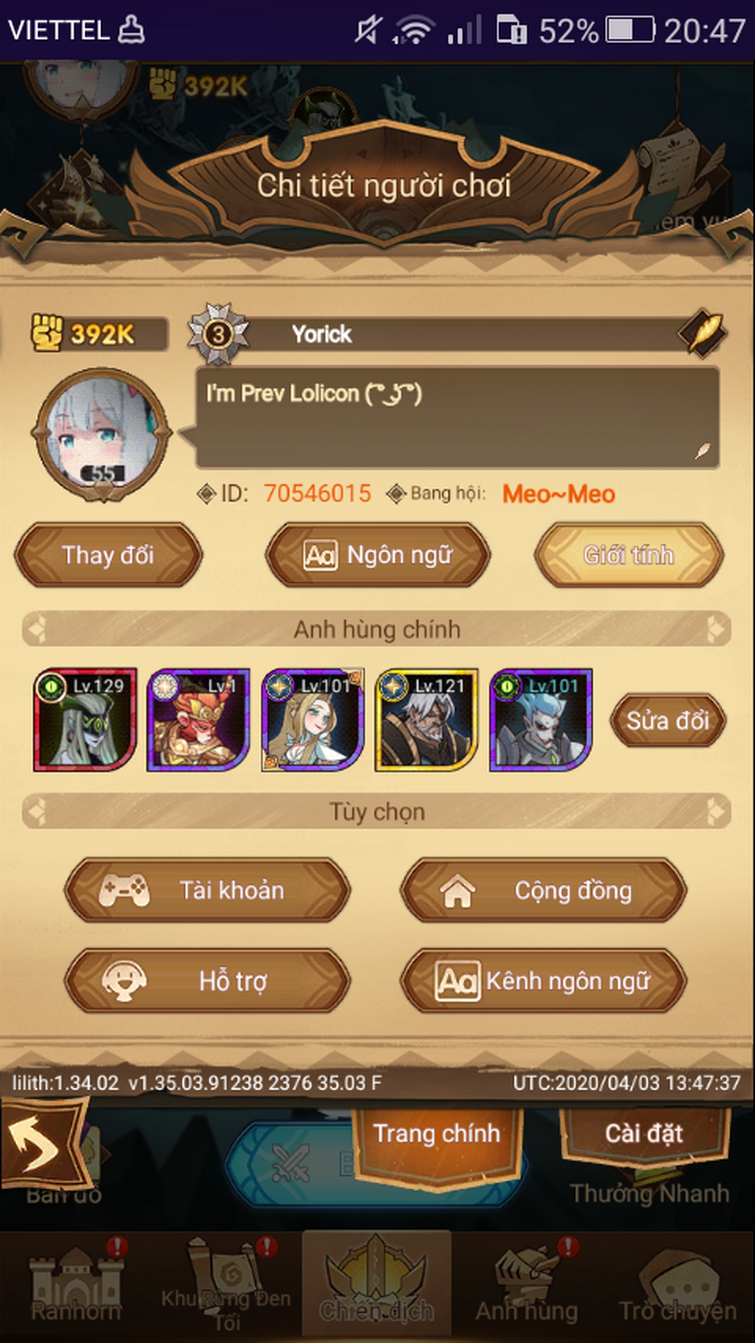 , ... In addition, there are many events with many generous rewards of materials.
AFK Arena also has a very good development team. They always listen to the feedback from the players. They really understand the psychology of the players, and even favor us. Such as game maintenance times, even though during that time I didn't have a habit of playing games, but I still received a compensation gift, I felt very happy.
Finally, I hope the game and the game team will continue to grow This is my account information:
Name: Yorick
ID: 70546015
Sever: S524-Vietnam
Thank you for everything !!!