On this article I would like to describe the account personalisation that is available for everyone.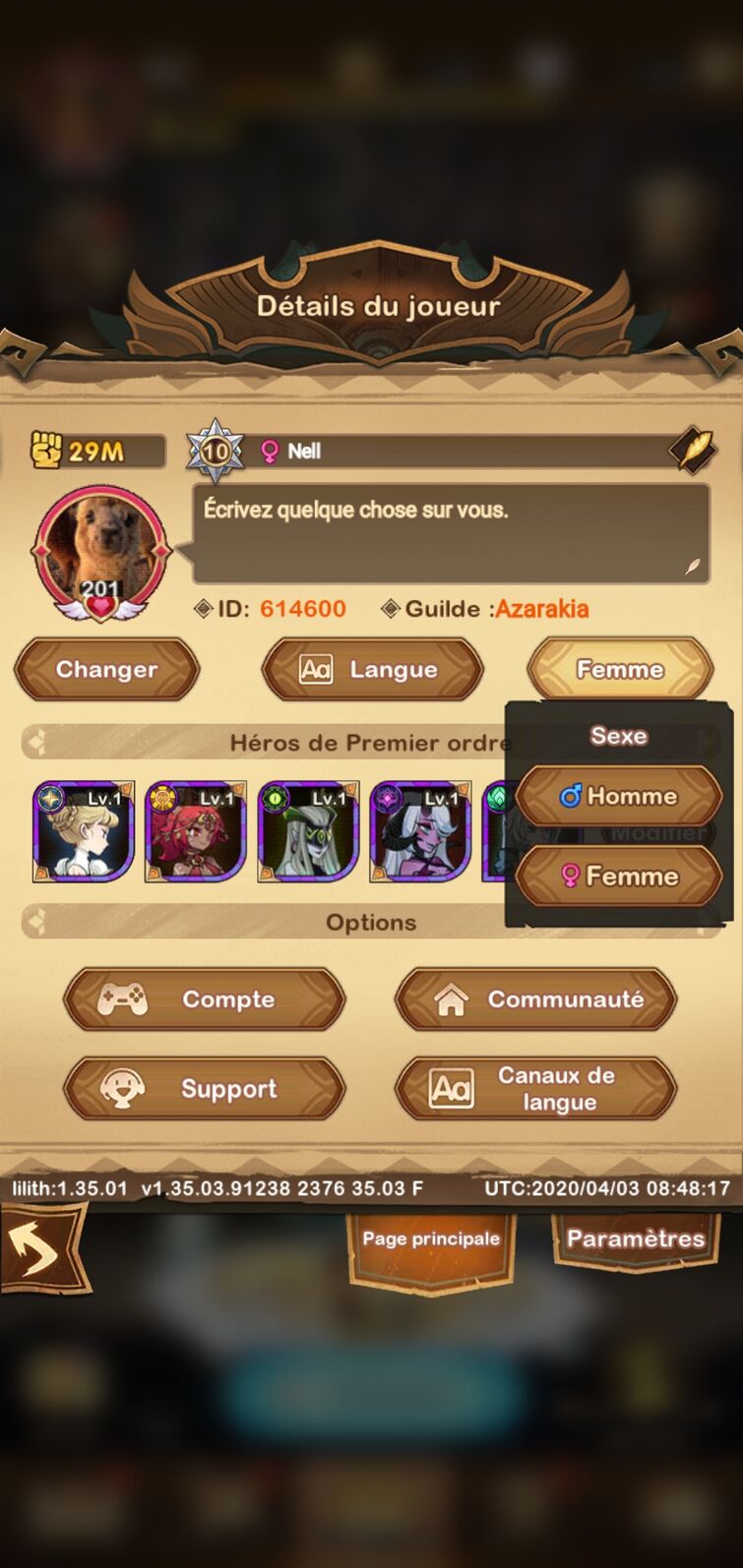 First of all the personalisation begin with your Nickname, you are of course able to choose at the beginning of the adventure your name.
You will also have the possibility to choose your gender, either male or female (no Attack helicopter for you)
If you are feeling that your friends/opponents should learn a bit more about yourself you can also write a quick description of you. Feel free to let the other players know how smart, brave or simply how much you like winning in the arena.
Note that if you are changing your mind or regretting a previous nickname you are able to change your Nickname for 500 diamonds.
One of the main personalisation tools that you can use is your account pictures.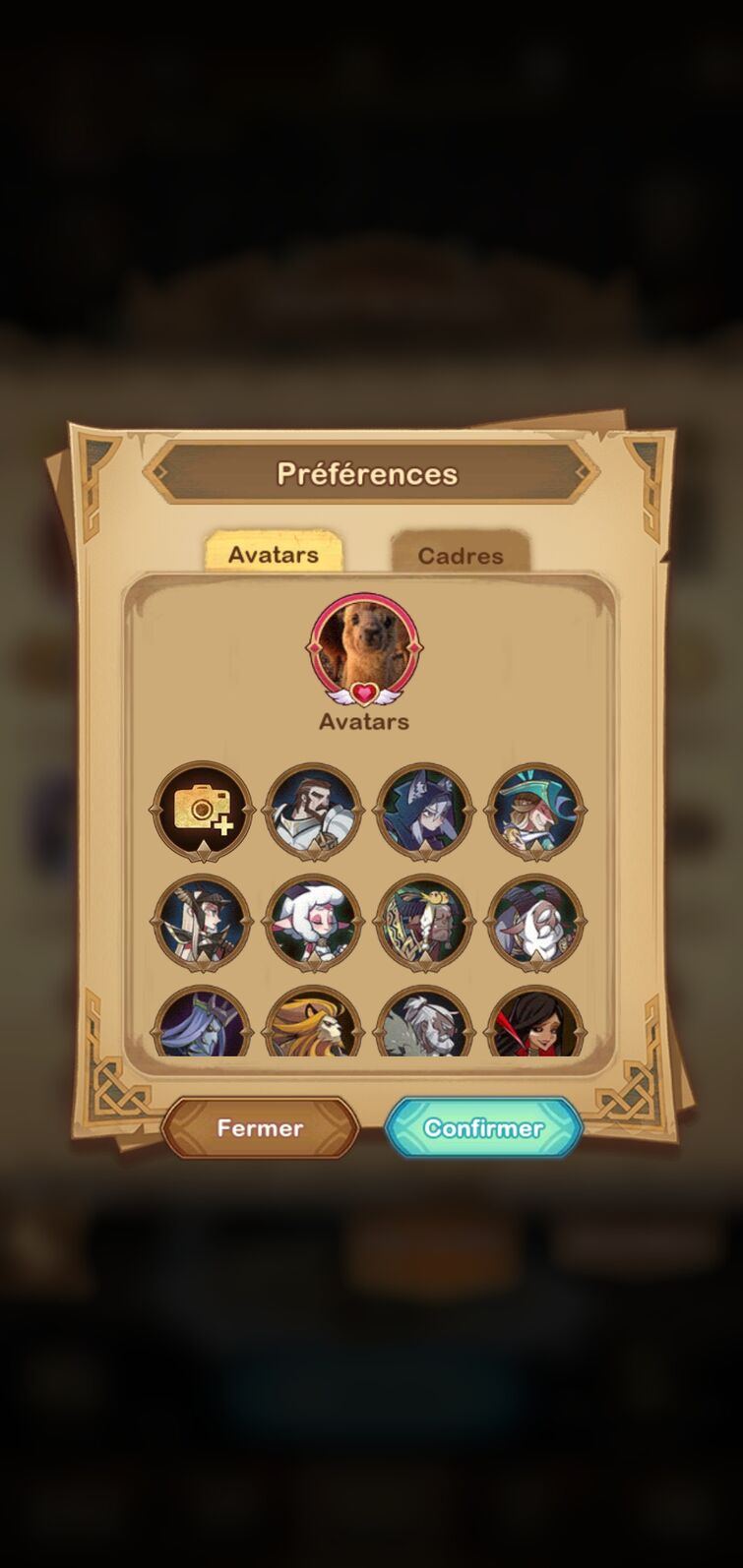 You will be able to choose between all the heroes that you already possess, so if you are lucky enough to get the last new trendy heroes you could let your friends see it !
Otherwise you can choose a personalized pictures of your choice. Note that AFK Arena could apply sanctions for any inappropriate images.
Last but not least you can show your success and participation in some time limited events by using the frame personalisation.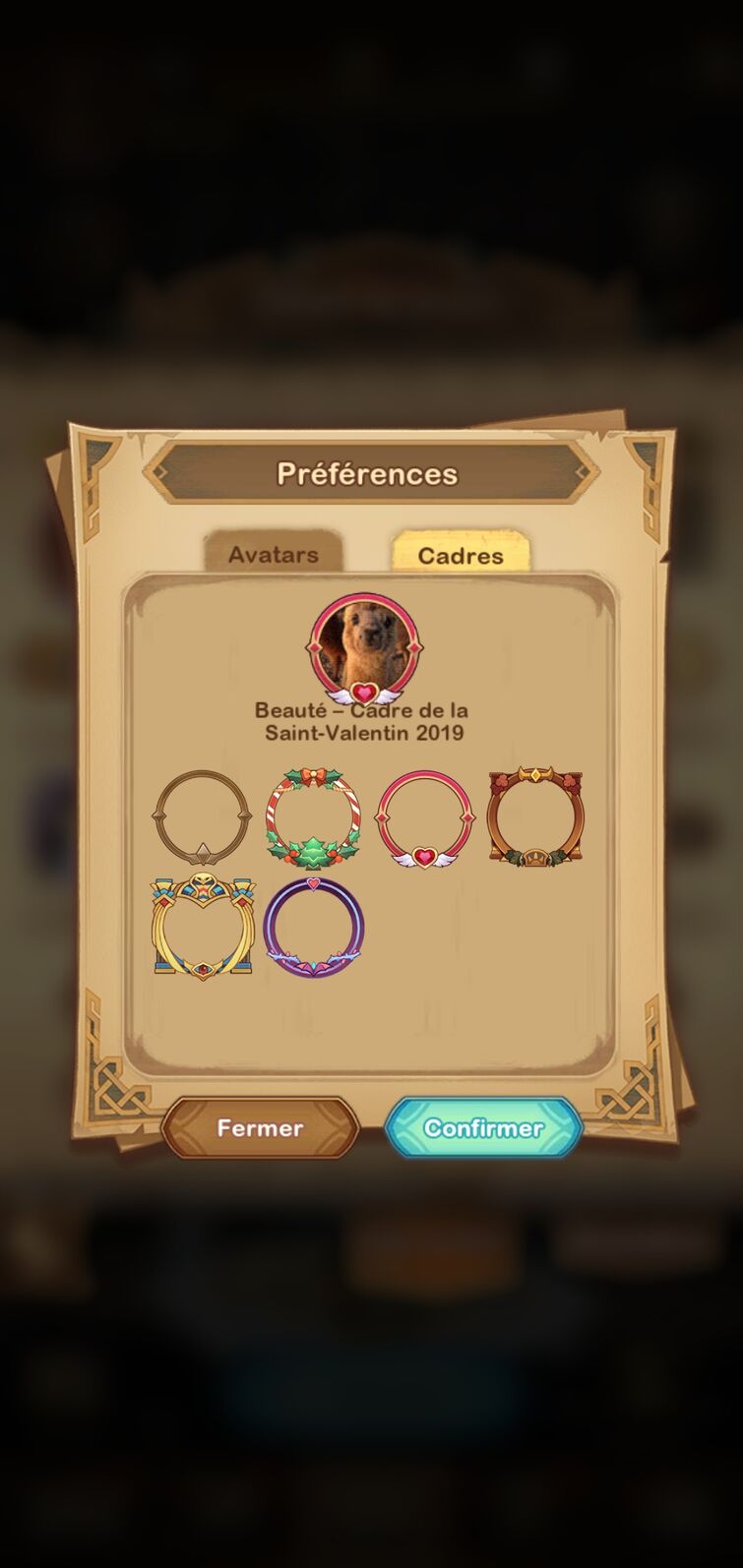 I hope that this quick personalisation is helpful for you and don't hesitate to show to everyone your AFK Arena profile !
Nell, Serveur 11, ID: 614600