This is a feature that was recently introduced in the 1.21 patch through which players can hire heroes from friends and guild members to help assist in completing stages from campaign, kings tower, Esperia towers and also the new Lost Sigils event. This feature is unlocked once stage 6-40 from campaign is completed. Heroes that are put up for hiring are legendary or higher ascension tiers and can be used only once in each format during the span of one week. Only exception to this is the new Lost Sigils Event where mercenaries can be used unlimited number of times to collect factional Sigils. Also to note players who have been inactive for over a week their heroes can't be used as assists.
To use mercenaries click on the friends tab on the right drop down menu
Once opened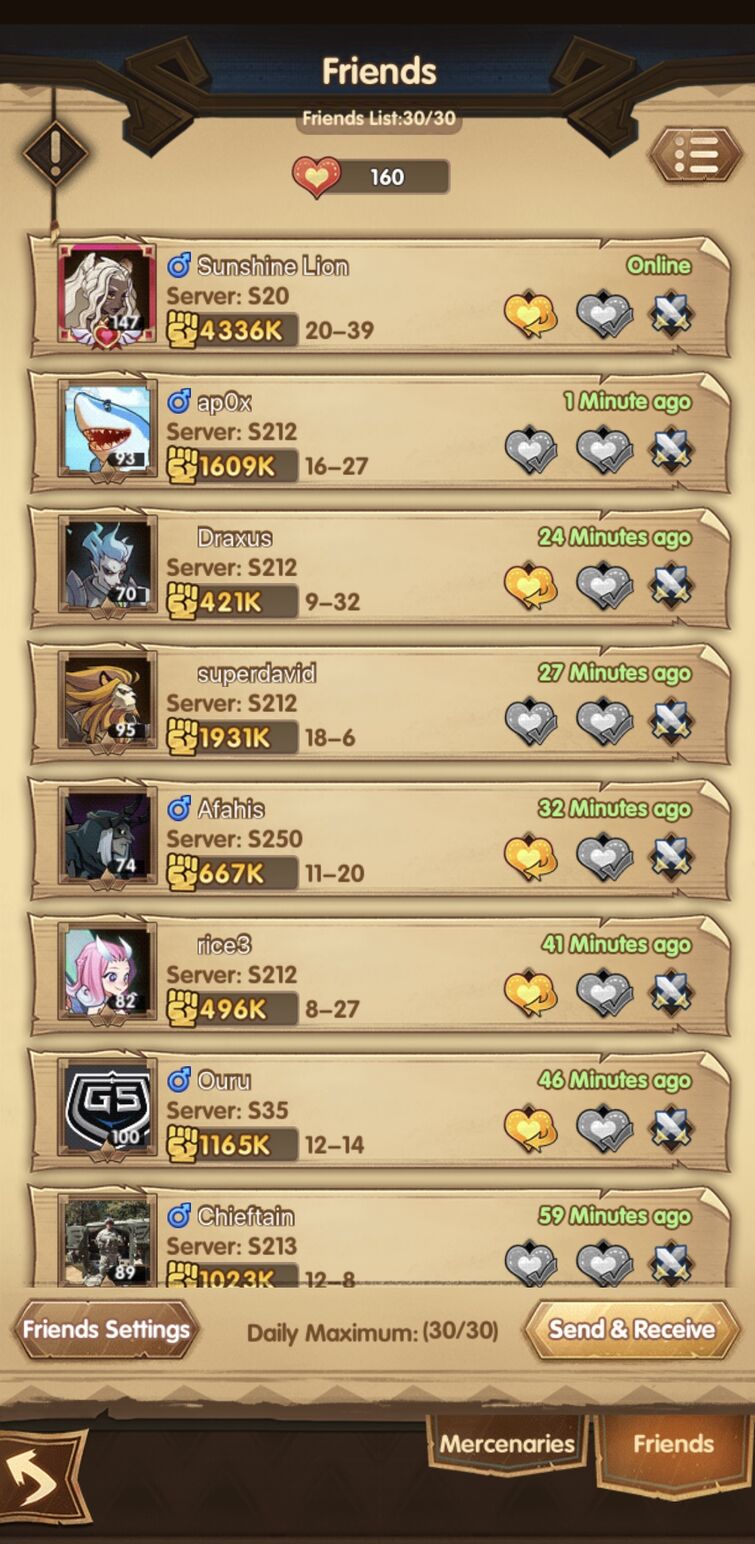 After that click on the mercenaries tab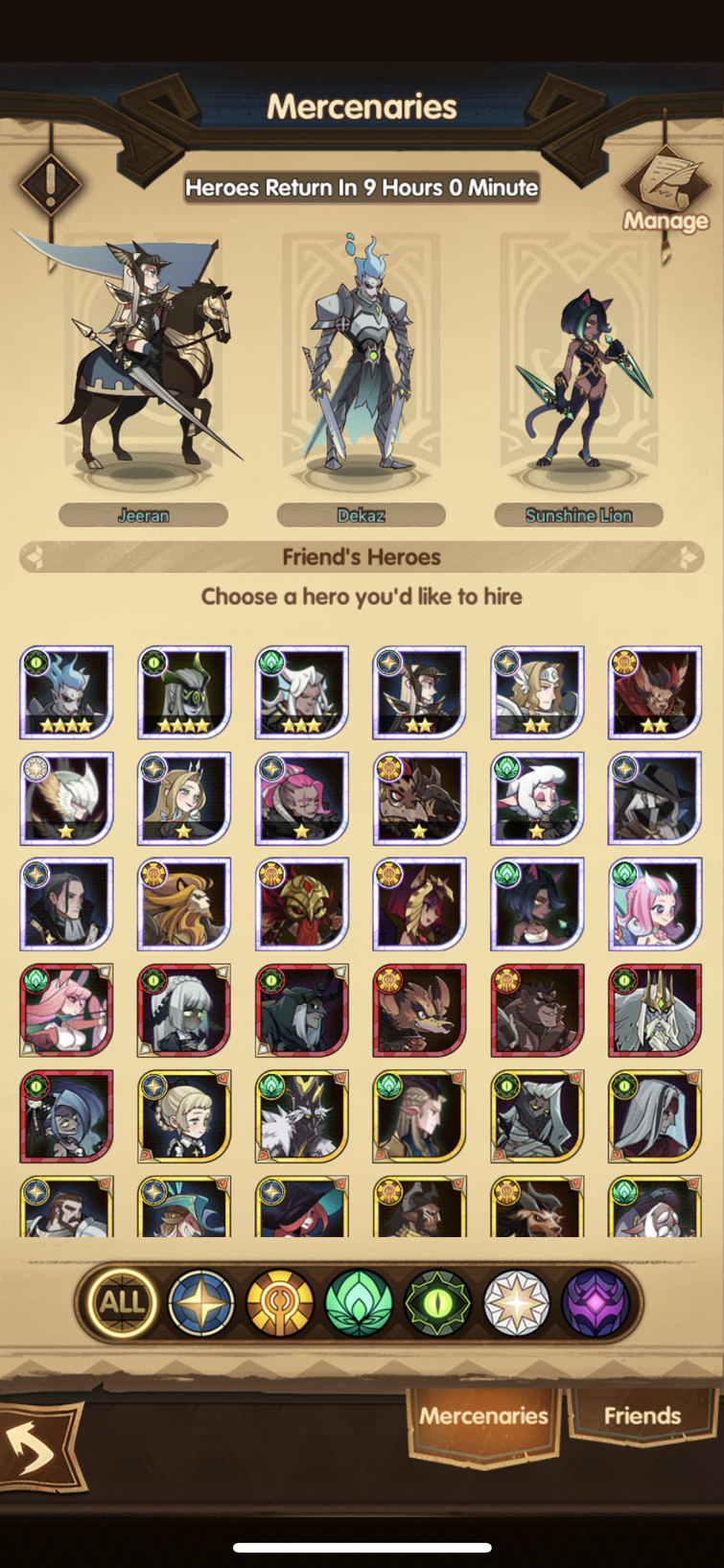 From the listed heroes from friends and guild members you can Apply for a particular hero or rent out a hero by accepting a loan application to other friends by clicking on the manage button on top right of the screen.
And to rent out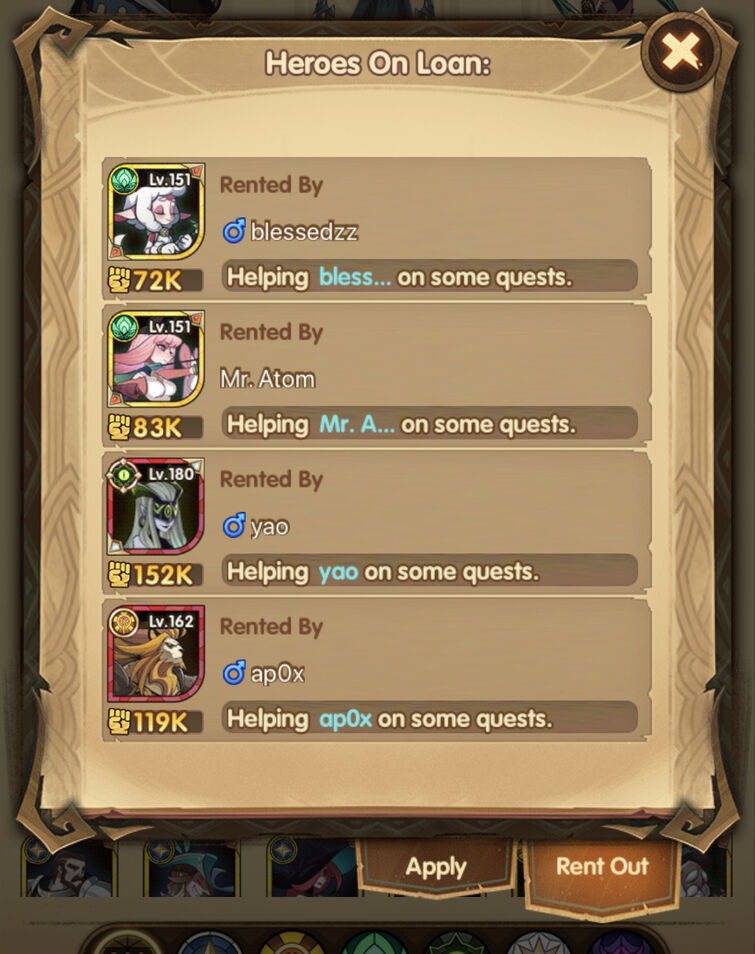 For players that have multiple heroes at high tiers they select which heroes they wish to put up for other players to help them in their adventures. This can be selected by going to the library on the home screen and clicking on the support heroes button at the bottom of the screen

Once opened you can select the heroes you wish to put up or let it choose on auto for which heroes are chosen.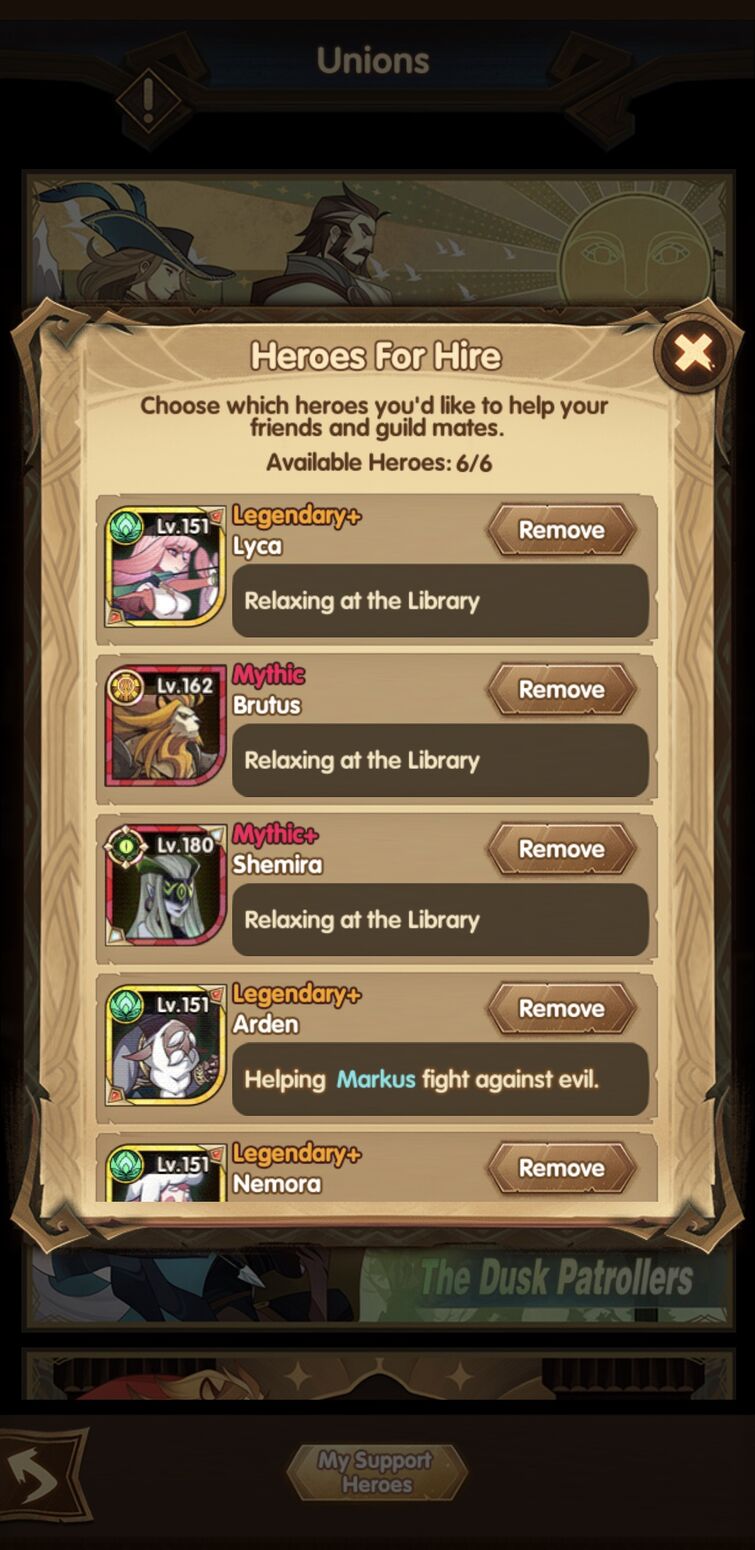 It is important to note that regardless of what level the heroes are at, when hired they will be readjusted basis the attack rating of both players.
One mercenary from the three that have been accepted, can only be used once per week in any of formats of the campaign stages, kings tower and towers of Esperia
The Lost Sigils mercenaries can be used unlimited number of times but here also only one mercenary can be used per battle.
All mercenaries are returned at the end of the week and players must reapply for the hero after the beginning of reset.
For detailed timing and rules just click on the rules at the top left of the mercenaries tab for the guide or the background section to read some interesting lore from the developers.
In game name: vectorx
Player id: 22081761
Server: 212