So, everyone gets stuck at some point right? When this happens there's a few things you can try to get unstuck. You know, instead of just farming exp for a week.
First, faction bonuses. Seriously, this will really help you out.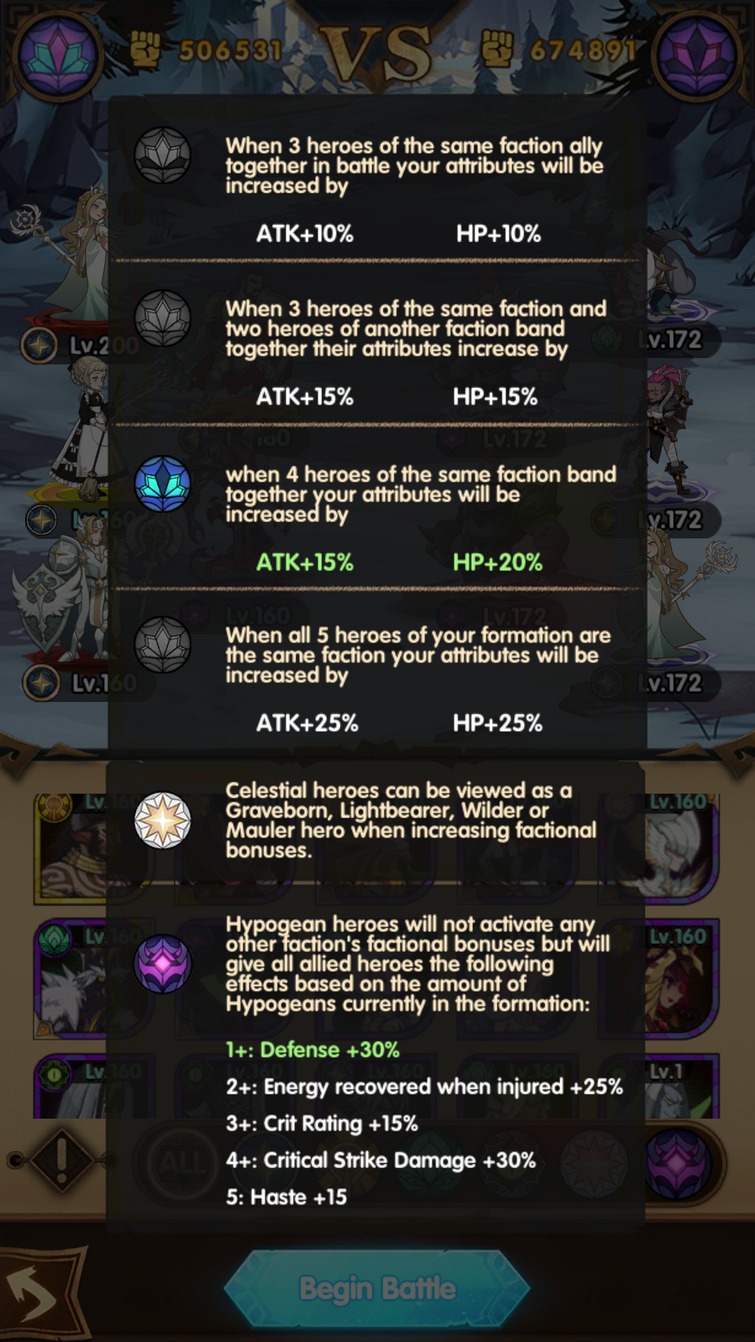 Always aim for at least 3 of one faction. Hypogean heros are rather rare but if you have just one that's a 30% defense boost PLUS the the 4 (or 3) hero faction bonus.
15% attack, 20% health and 30% defense increase right off the bat.
Make sure you pay attention to the faction of who youre facing. Even if you cant get the team faction bonus you can get a 25% damage increase just by picking the right hero.
This is a strategy game, if you just wing it you'll only get so far. Find heros whos attacks and skills work well together.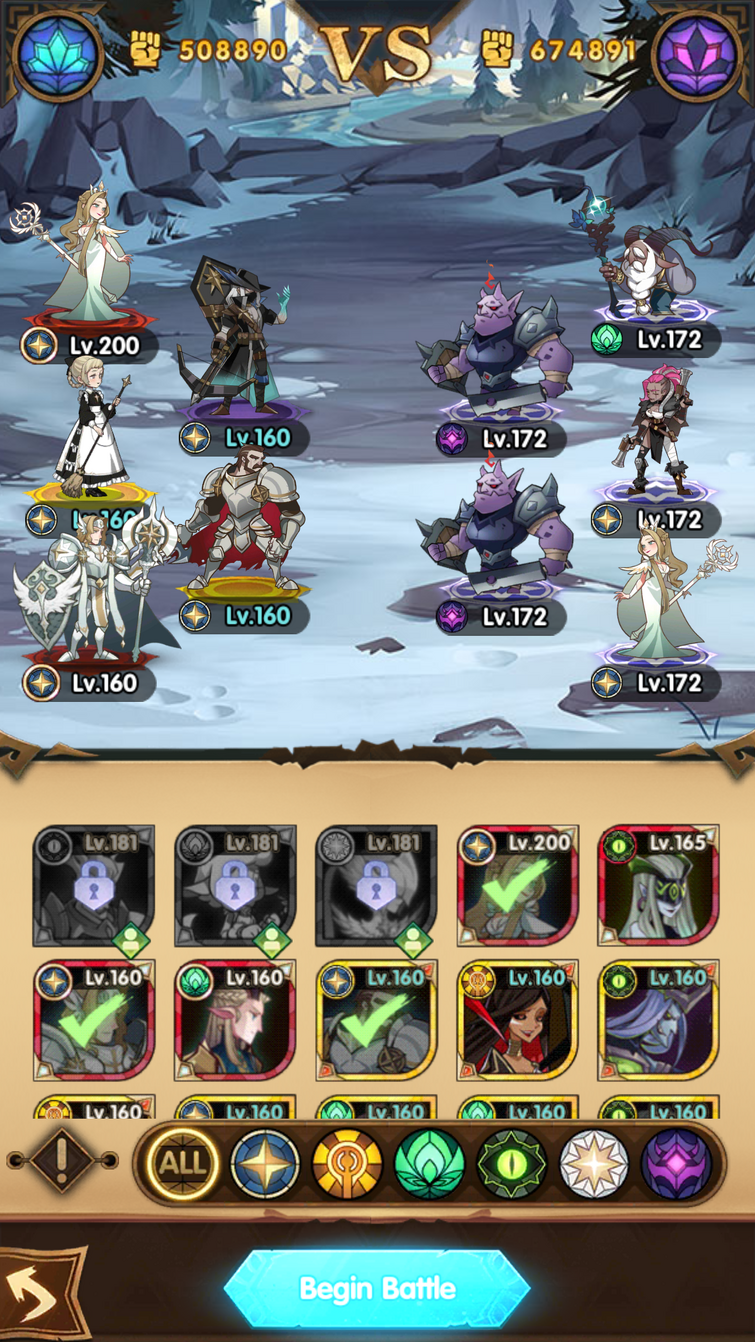 For example: Belinda and Rosaline are an amazing duo all on their own, thanks to Rosaline's ultimate skill, she allows Belinda to use her ultimate a lot more frequently. (I'd recommend turning off auto fighting and making Belinda use her skill first to kick off the chain reaction, you can turn the auto back on after this)
Another example: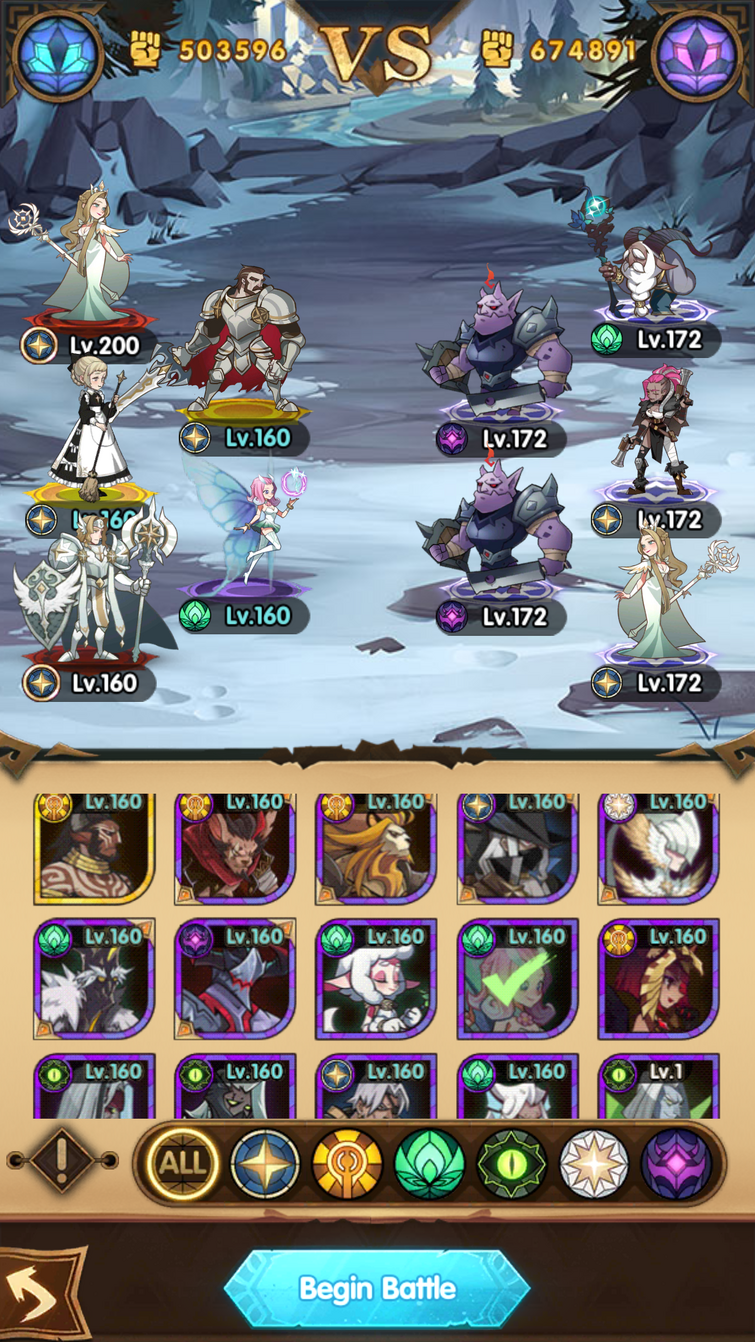 Using Task with the duo previously stated is an added plus because while Belinda is constantly dealing heavy damage, Tasi is putting enemies to sleep. The enemies are taking all the damage and giving none back.
Now, if your problem isn't the amount of damage you do but how quickly your heros die, you'll want to try out healer/shielding heros like Lucius or Nemora. Lucius generates a shield taking up to a certain % of damage (based on his hero level) but, he also heals fellow allies while this happens. Nemora is just an hp booster, her healing abilities seem rather small until you get her to legendary, then you start to see a big difference. I suggest you keep her in the back, she has lower hp than most heros but her skills are worth using.
PAY ATTENTION TO YOUR HERO'S SKILLSSSSS!!!!!
This part is so important, a hero you might think is lame or doesnt look cool could be the best thing to add to your team.
Rosaline was like that for me, I thought she was just cute and probably useless. Until I used her! Boyyyy was I wrong.
The best way to find out what heros work for you is to try them. Remember all of these heros are in the game because you can use them to help you get father but, the getting farther part is up to how you use the heros!!!
This is my favorite lineup. Belinda is my heavy damage dealer, Rosaline supports Belinda and makes her deal more than 2x the amount of damage she normally does. Tasi puts my enimies to sleep (this is helpful if your hp is running low) and she gives Lucius time to activate his shield to replenish hp and prevent more damage for a period of time. Now, Eironn assists Task, Belinda and Lucius in different ways. Eironn and Tasi make it so my team has the 3/2 faction bonus. One of his skills draws enemies closer to him, this helps Belinda so her ultimate doesnt need to be spread out. (Closer together the enemy heros are=more enemies dealt damage by Belinda) One of Eironn's other skills freezes enemies, this is just like how Tasi helps Lucius. He gives him TIME and timing in this game is a key component to winning.
Here's a suggestion to help you out, when attacking the guild boss use a different formation every time, see which one deals the most damage and work on it until you get a better understanding of how hero's skills can work with each other.
Also, the AFK community is really helpful for needing advice.
Well that's all ive got for you for now!
Y'all can add me if you want ?