You've probably tried it yourself. Your kids trying to steal your phone or even worse, you're wife constantly sitting on your guilt by elaborating on how disconnected from reality you are – "You're absolutely hooked to your stupid game honey!". Dear fellow fathers and husbands in pain. I bring you my guide to surviving adulthood while enjoying games.
Here's the deal. They're right. Of course your wife/girlfriend/kids are right, when they're telling you its bad timing when you check your AFK arena for the third, fourth or first time a day. For them it's always bad timing, but hey – what do they know? Ragnarock931 (Weird made up gamename) is your way of allowing yourself a break from the harsh and hectic everyday life. You're probably a former gamer in your younger years and you've been forced by work and responsibly to find a game that fits your lifestyle. Well hey! Congratulations on finding this little gem called AFK arena. It allows you, if you can manage, to enjoy the game to the fullest by optimally logging in twice a day. Here's my tips.
1. Morning routine
You're definitely tired of being bugged by the family when you try to do your dailies and especially the time consuming labyrinth every other day. They're incredibly annoyed with you spending time playing in the hectic morning routine, but here's the answer – THE LOO! Do your daily morning duties and while doing those, you prepare your partner for the aftermath. Due to the coffee, you definitely need to go your daily morning visit to the family escape room aka the loo. Here's the deal. She can't complain that you're 1. Having to go to the toilet 2. Having to spend some extra time in there due to the coffee or whatever take-away she decided you were having yesterday. Now, you get those 20 minutes of more to finish the main set of time consuming events in the game! HURRAY!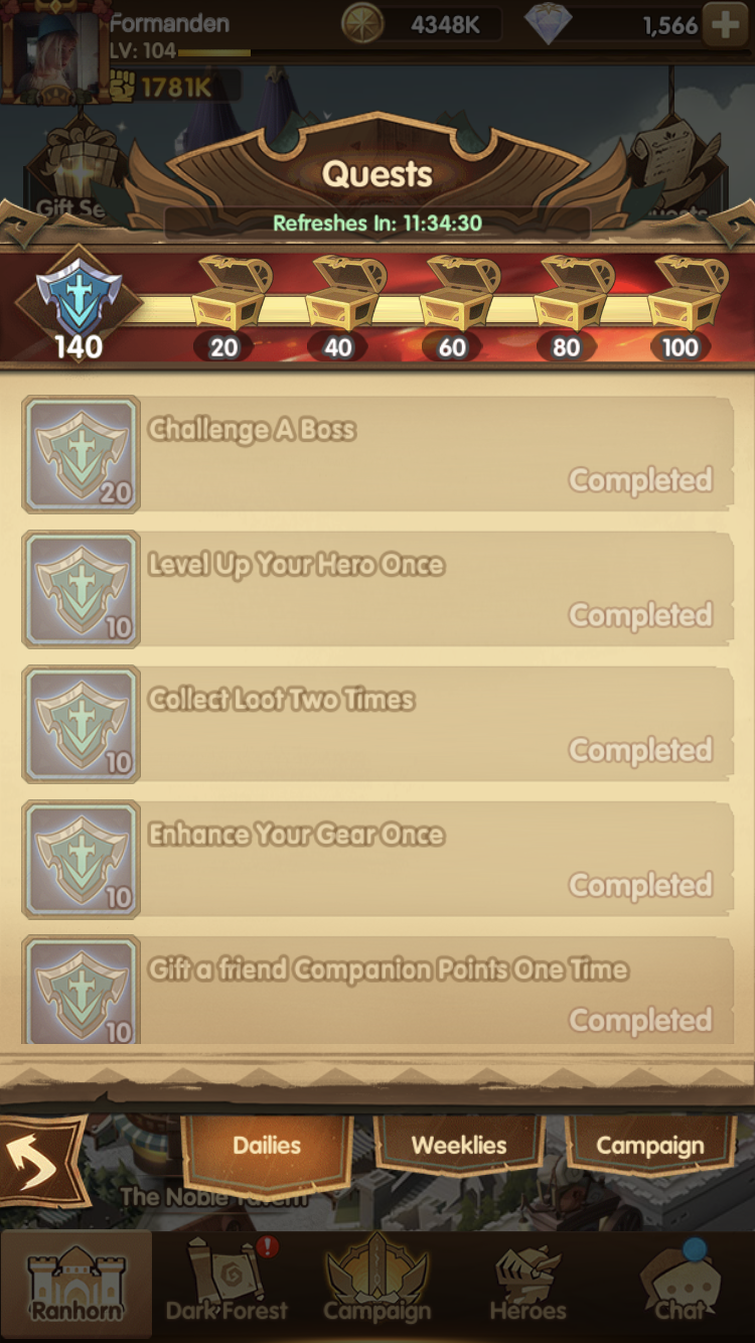 2. Evening routine
You're most likely addicted, or being forced to watch, some series. For my case, my wife is forcing me to watch everything between heaven and earth and by doing that, I buy myself time to play. Now, the key here is to sneak in a really horrible chick-flick, because then you've created what I call "Survival balance". It's basically an overweight to your side of those horrible relationship "have too's" that just follow every couple. You watch a chickflick, she allows you to sleep late. Now, just tell her this. "Babe, I'm just really tired today – can we watch a bit of "The Notebook" and then maybe I could just relax a bit on my phone. It has been a hard day.She will do your bidding and even bring you some late night snacks if you're lucky!
This was my guide to surviving everyday life responsibilities, while still getting to play my AFK arena.
Cheers from Formanden, ID: 15323999, Server: 148